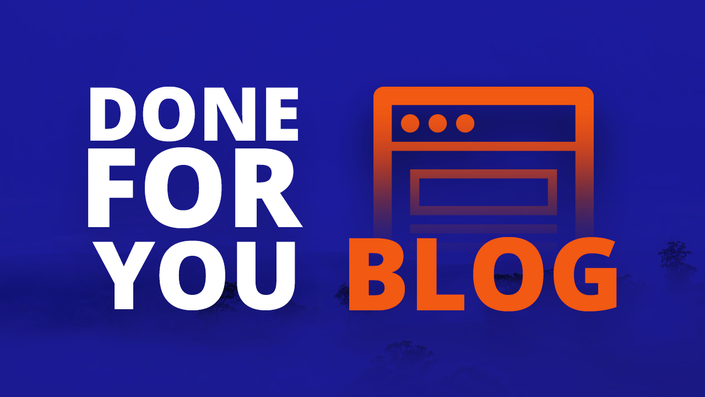 Done For You Blog and Branding
Let the Action Taking Blogger build your blog FOR you!
Do You Know What The Most Powerful Thing You Can Have Online Right Now?
...A BLOG!
A blog! A blog is so powerful these days, as you can turn it into something you use to earn side money online, or even go as far as quitting your day job.
In fact I have been using blogging for years since I quit my job in 2015 as a vital part of my online income.
Blogging makes crazy things possible for you and your life.
The only thing is, creating a blog can take a long time to do yourself if you're just getting started...
Time... We all wish we had more of it, right?
The fact of the matter is, passive traffic blogs are one of the easiest ways to build long lasting results over time...super scale-able too.
But the truth is it takes time to build it.
And if you're new to the whole making money online for yourself thing, or even just don't have time to set up a blog but want the benefits of having on, then this may be a chance for you to get started way easier and way faster.
So would you like Stefan (The Action Taking Blogger) and his team, to build you a complete and monetized blog for you, developed to a stage where it's got a hot brand in a hot niche, professional SEO-optimized content and more?
Here is exactly what this Done For You Blog & Branding service includes:


- Beautifully designed blog in a niche we agree jointly on
- All basic pages, menus and optimized layout set up for you.
- Professional Wordpress theme included
- Professional branding and logo to bring about long term results
- 10 exclusive custom written, fully researched articles by our personal writers...SEO optimized to bring even more traffic
- Social media Pinterest account 100% set up with boards and pins
- All articles uploaded to Pinterest + with viral Pinterest images
- Acceptance into your first Pinterest group boards
- We will start growing your Pinterest following on behalf of you
- The exact game plan you need to follow to scale your blog when we hand it back, on a part time basis of effort.
This is everything you need handed to you to grow your own passive traffic blog...we even show you how to automate it all once we hand it off!

This saves you MONTHS of work ahead and gets you starting with your main asset already created for you.
No more "I will build my blog some time" - we can actually make it happen. We even show you how to automate the whole thing after we hand it to you.

Here's how this works:
When you grab this offer, you will be directed to a video showing what questions we need you to answer
Once you answer them, send them in to the help desk link we give you

Stefan and his team will begin working with you to develop your blog!

Here is a Sample Blog We Made For a Client
BONUS
When you grab this Done for You Blog, you'll also get the Action Taker's Blogging and Traffic Masterclass ($67 Value) totally FREE! This will help you know how to grow traffic and profits on your blog!
Your Instructor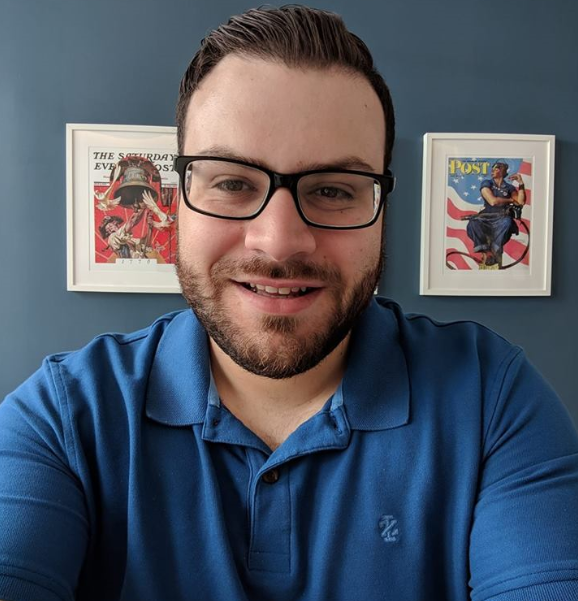 Stefan Ciancio is a full time blogger and online marketer that has expertise in the areas of blogging, earning a living online, side hustles, Pinterest traffic generation, affiliate traffic generation, copywriting, and more. Stefan has generated well over seven figures in sales online and is happy to pass on his knowledge.
Course Curriculum
Done-For-You Blog How To Proceed
Available in days
days after you enroll
Frequently Asked Questions
How does this done for you blog offer work?
As soon as you grab this done for you blog offer, you'll be taken to a video showing instructions of some simple questions for you to answer so work can begin on your blog.
How long does it take to get the final blog delivered?
Since this is a custom job, with extreme care to detail, it will take around 1-2 weeks for your customized blog to be delivered to you.
What if I am unhappy with the product?
We will work with you to fix the things that you feel need improving, however, since this is a custom job and our time cannot be refunded, once work begins, there will be no refund available. You can request a refund and if work has not begun, it can be honored. One way to guarantee no work has begun is to not send in your answers to our initial questions.
What do I do when I get my blog?
Once you get your blog, you'll be able to go through the Blogging & Traffic masterclass included and start growing your traffic and profits!